Fighting For Justice On Behalf Of The Suffering
The law should be a shield for the weak, not a sword for the powerful. Our firm represents injured people across the state. We fight to ensure insurance companies treat you fairly.
Just Because It Was An Accident Does Not Mean You Should Struggle Alone
Major injuries rarely happen intentionally. It is much more likely that someone either acts negligently or simply fails to behave in a responsible manner. In either case, the victim suffers. The law exists so that you do not have to suffer in silence. At 616-532-1666, our personal injury attorneys fight hard to obtain compensation for the injured.
We are passionate advocates motivated by our desire to help those in need. Our firm operates on a basic premise: the law should be a shield for the weak, not a sword for the strong. Protecting the injured is our mission.
STANDING UP FOR MICHIGAN'S INJURED

Serious Injuries &
Wrongful Death

Estate Planning
& Probate
Dedicated Service And Positive Results
Unfortunately, businesses and insurance companies will always prioritize their bottom line, even when the cost is someone else's health and well-being. Our firm puts people first. When you work with our lawyers, they pay attention to the details. We focus on your needs, including your long-term care. If your settlement offer is not fair, we are unafraid of saying so. We are your ally. Whether we are representing you during negotiations or in court, we fight for you.
Ensuring Your Success For The Long Run
In addition to our personal injury services, our attorneys also offer estate planning services. We help you plan for the future so you can focus on the present. Ask our attorneys about planning for your future and how an estate plan can protect your family.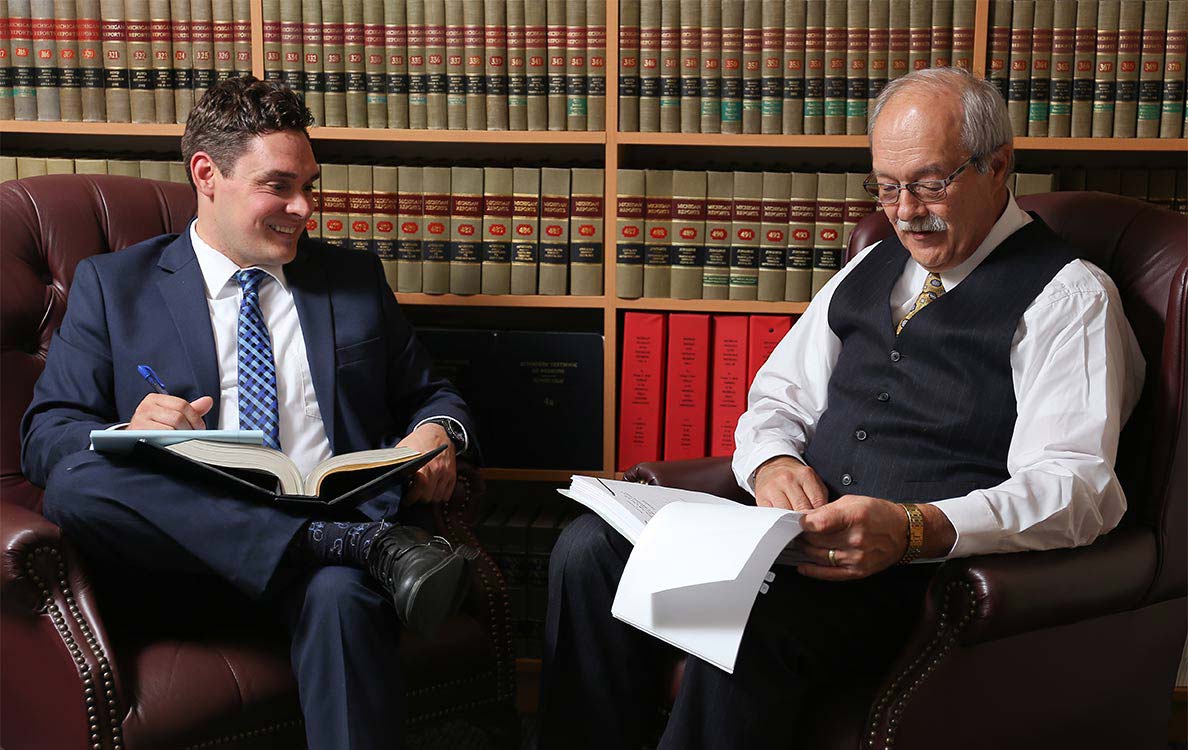 Get Detail-Oriented Legal Care

YOU HAVE FOUND A PARTNER IN THE LAW
5102 Byron Center Avenue SW
Suite D
Wyoming, MI 49519
Phone: 616-532-1666
Fax: 616-538-4580
© 2021 RJS Law. All Rights Reserved.